Welcome to The House of MarKus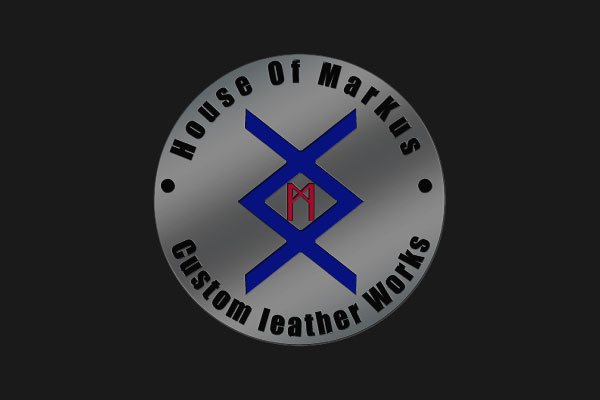 Markus, a true-born Texan raised in the rural areas of the Hill Country, began rodeoing at the age of 13. He apprenticed for a distinguished saddle maker to help pay for his expenses and sponsorship. During his five-year apprenticeship, his passion for leatherwork was born. He cultivated his skill, learning the subtle nuances of leather, the importance of quality materials, and the pride in turning a concept into reality. At 18, Markus joined the Navy and spent eight years honorably serving in the United States Navy, which included two tours to the Middle East. After being honorably discharged, he returned to his home state of Texas. There, he found a home within the Leather and D/s Communities, soon earning respect amongst the respected. Over the years, he has been honored with the title of Master by his Leather Family, earned degrees in Psychology, Business, and Electrical Engineering, been a regular presenter at local and National BDSM/alternative lifestyle conventions, and become a well-respected Mentor and Coach within the Communities.
The Birth of House of Markus
Markus has always prided himself in his craftsmanship and the quality of his leatherwork. After finding the Leather and BDSM Communities, Markus began to see an absence of quality leather products which led him to make collars, floggers, and paddles for his personal use. Shortly after, he started receiving requests for items and ideas for new products from others in the lifestyle. Since Markus has always loved a challenge, he began devoting more and more time to making quality leather products for the Communities, and the House of Markus was born.
About the Products
His skill and passion for leatherwork are distinctly evident in every handmade item. High-quality, hand-selected leather is cut, assembled, tooled, and stained by hand. Markus guarantees his work. Defects will be fixed or replaced at no charge, though it might cost you the price of a good story. House of Markus is a true grassroots operation, with the masterful touch of a craftsman hand and the due diligence of Markus' labor of love.
Custom Orders
While Markus loves every product he creates, custom orders are his true passion. It is very fulfilling for him to include elements of someone's personal taste with his creative touch to craft a one-of-a-kind product that customers will treasure for a lifetime. For questions or inquiries on a custom order, contact Markus at info@leathermarkus.com.
Degrees, Certifications, and Members ships
APA Member
AASECT Member
BS Business -concentration in Analytics
BA Psychology - concentration in human sexuality
MS Psychology (in progress)
15 Yr Living Experience (D/s, ENM)
12 Yr Teaching Experience (M/s, ENM)
Martial Arts Instructor (Tiger/Crain)
Chi-Kung Instructor
8 Yr Military Veteran (OIF, GWOT, 99-08)